The Fortery is a Brand Factory
Beyond simply creating products, our aim is to create a customer experience, elevating the stories about our products and their brand's tone and voice to an equal footing with today's live/work/care aspirations.
We orchestrate the interplay between product ideation and skilled production to create a range of beloved products.
• We design
• We produce
• We deliver
Our ambition
At The Fortery we aim our products to raise above the competition. We love our work too much to let them be like a rudderless ship in a stormy sea, shifting in the wind.
After so much attention to details and perfection we know that they all meet demand and that our customers will be happy. But we also know that this is not enough to create value in the long term. This is why we decided to create brands, and commit ourselves to the art of building a legacy that is based on value, distinctiveness, and connections.
The 3 pillars
Beside foundation and authenticity, we have a clear strategy that sets the path to take our product porfolio to the next level.
Our DNA is based on a 3 pillar approach: a strong IP protection, a solid brand culture, and a performance mindset which is rooted in an ambitious practice of digital business.
1
A strong IP protection
As product developers we are faced with increased challenges in online marketplaces including disruptive third-party sellers, fluid price points, illegitimate sourcing, and counterfeit goods.
People who know us learned how we want to remain in control of our destiny. We don't want to be distracted from creating value and driving growth. Therefore we decided to root a clear Intellectual Property strategy to protect our brands from sources that diminish their reputation. Copyrights, trademarks, patents and healthy food are our favorite menu for a good start !
2
A solid brand culture
As brand owners we strive to provide our customers with the highest quality all the time. But aside from product performance, we believe that rather than making solely transactional, detached decisions, customers are increasingly looking to build personal relationships with the companies they choose to buy from.
Making the products stand out visually, and engaging with customers remain pivotal to the development of our strategy because it naturally forges the path for authentic human connection. At the end, building a community and blowing empathy into our content just strike the right chord with our audiences. After all, feeling like a super hero is about them, not us.
3
A performance mindset
As retailers we want to take advantage of economies of scale in production, and invest in differentiated and proprietary product lines through product development and marketing. We decided to be centered on a powerful branding approach and to uncouple distribution and sales by following the FBA model.
The only thing we love more than Japanese food is to leverage Business intelligence: our entire strategy is created, validated, and optimized by data analysis. The many resources we use can uncover customers' behaviours and buying habits, enabling us to identify market opportunities and create competitive products from scratch. In other words, turning micro brands into retail ninja !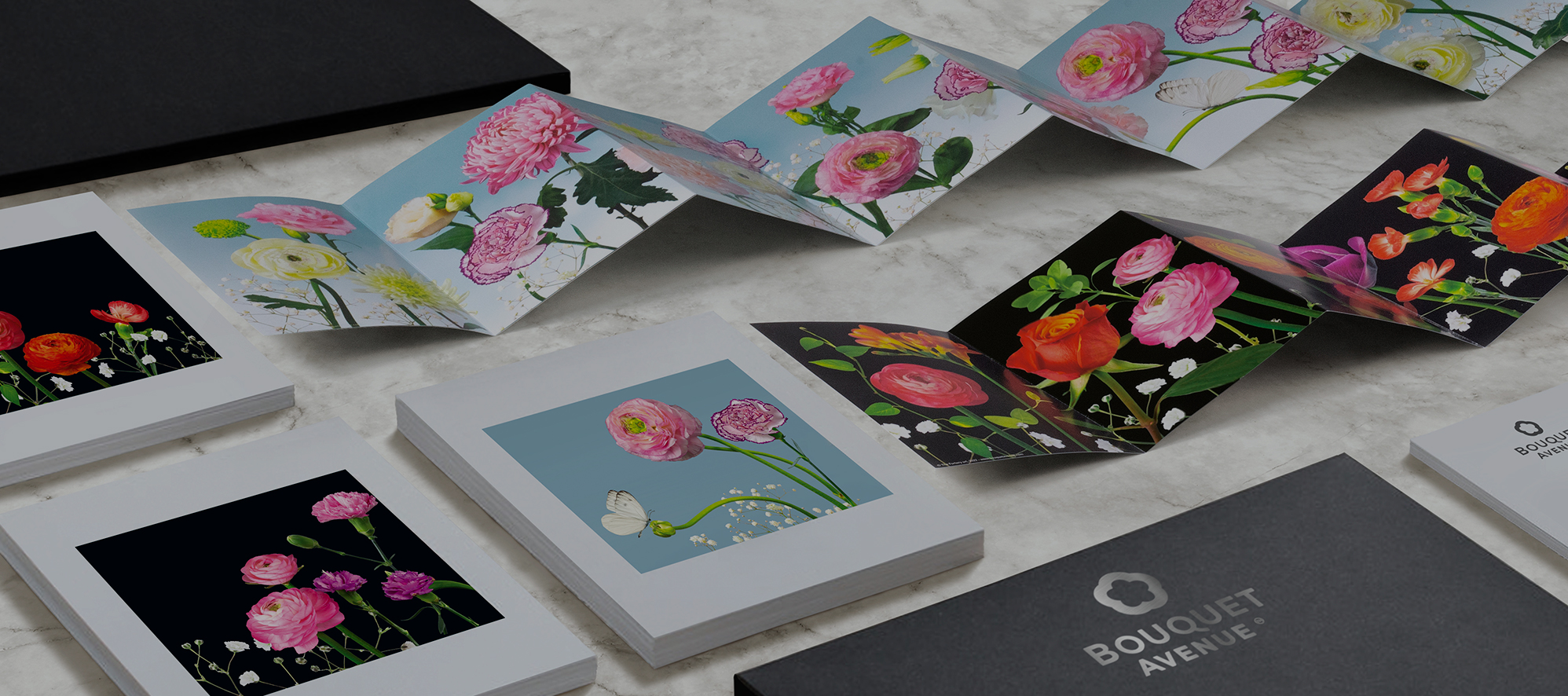 We are thrilled to present our first brand BOUQUET AVENUE
For those seeking out-of-the-ordinary cards our range of original designs will bring cheer to celebrate every special moment in time.
Enjoy !
The Fortery is also your Amazon consultancy
Good marketing strategies are essential for Amazon. As Amazon sellers, we help you save time and resources by knowing the pitfalls to avoid and telling you what works and what doesn't.
We provide all-round strategic advice to companies selling using the Amazon platform. We can help your business overcome the hurdles that most newcomers usually must leap before expecting to reach the top of the pack.
Ready To Skyrocket Your Amazon Sales?